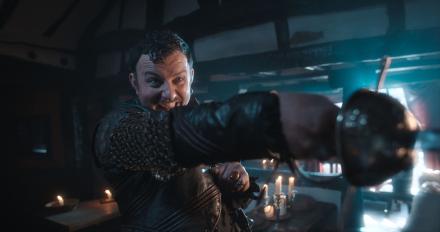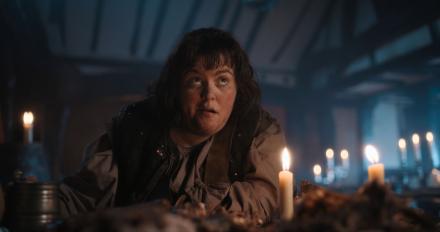 Ciaran Dowd, from sketch group Beasts, won the Edinburgh Comedy Award for Best Newcomer for his debut solo Fringe appearance as swashbuckling swordsman Rodolfo in 2018. It was a rollicking, brilliantly funny show that suggested that the character had great potential. Now, nearly three years on, the character comes to television in this one-off short film that will hopefully be the precursor to more Rodolfo screen antics.
One of the interesting things here is that when a stage show comes to the small screen the story usually opens out. Yet whether due to design, budget, Covid restrictions or something else, this version initially seems more closed in. Whereas onstage we imagined Rodolfo trotting across Spain like some deluded 1633 Don Quixote, here he is holed out in a claustrophobic Catalan tavern, telling the story of his quest to find his nemesis the six-handed man. 
Yet this doesn't really matter because Dowd's performance is so large and expansive it takes you to all sorts of places. Rodolfo has echoes of The Princess Bride and shades of Blackadder's Flashheart as he attempts to come across as some kind of universal grandstanding hero but is actually a bit of a idiot. In fact you could imagine a version of Rodolfo playing out across the centuries in different scenarios very much like Blackadder himself.
We won't give too much away about the plot in advance, but the screen version retains some of the best moments of the stage story. Such as Rodolfo's dubious accent – part-Hispanic, part-Drogheda. Co-written by Tom Parry of sketch combo Pappy's, who also worked on the Edinburgh hit, there is a manic, knowing over-the-top exceedingly silly sensibility to the proceedings. 
And a special mention goes to Jayde Adams as Rodolfo's sidekick Burke (pictured), though I didn't even realise it was Adams until I saw the cast list. I guess that's called acting. Ariyon Bakare and Abbie Hern also feature in small but juicy roles.
Anyway, this is great fun and the twelve minutes fly by far too quickly. More like a portion of tasty tapas than a full meal, it would be excelente to see further Rodolfo escapades.
Don Rodolfo, Thursday, April 22, BBC Two, 10pm. 
Ciaran Dowd/Jayde Adams Picture: BBC/Avalon