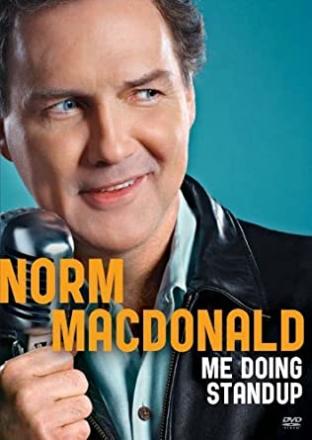 It has been reported that Canadian comedian Norm MacDonald has died. He was 61.
MacDonald was a hugely popular legendary stand-up comedian with a distinctive style and a big following. He was a screen regular in America, appearing on chat shows, in movies and, most famously, on Saturday Night Live from 1993 to 1998.
His podcast Norm Macdonald Live was also a big hit.
Tributes have come in quickly from fellow comedians. Jim Carrey tweeted: "My dear friend Norm MacDonald passed after a brave 10 year battle. He was one of our most precious gems. An honest and courageous comedy genius. I love him."
Steve Martin tweeted: "We loved Norm MacDonald. One of a kind."
Patton Oswalt tweeted: "NOOOOO GODDAMIT. Oh my God what is even happening.
Good bye, Norm. You were never not 100% hilarious. "
Jon Stewart tweeted: "No one could make you break like Norm Macdonald. Hilarious and unique. Fuck cancer."
Brian Posehn added: "He was one of the hardest times I've ever laughed was during the Bob Saget Roast as @normmacdonald ate it on purpose, gleefully digging in on a bit that the live audience wasn't buying. Meanwhile, the other comics and myself were in tears and in awe of one of the funniest humans ever."
Ken Jeong wrote: "In such a divisive time even among comedians, we can all agree that Norm was the best. Rest In Peace."
Mike Birbiglia wrote: "RIP Norm MacDonald. I saw him perform live when I was in college. It was one of the most memorable performances I've ever seen. A complete mastery of standup comedy performance and an unparalleled passion for the art of writing jokes. Never met him. Love to his friends & family."
Vir Das tweeted: "Norm Macdonald: Hitler's Dog, Gossip & Trickery is still one of the best Netflix specials ever. We lost a comedic genius today. Rest in Peace."
Watch some classic Norm MacDonald below
Buy Norm MacDonald on DVD here.