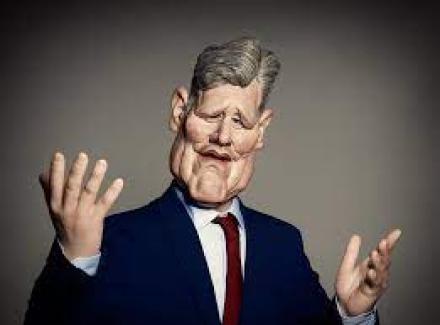 A Spitting Image sketch featuring Labour MP Jess Phillips saying "Convene my big Labour vag," and "You wanna suck some f*****g milk from my big Labour t**s?" has been condemned as being sexist, in very poor taste and more.
In the sketch the puppet of Labour leader Keir Starmer calls Phillips an "annoying outspoken feminist" and "Brummie tart".
Rachel Parris, comedian and star of Dave's Late Night Mash, tweeted: "Many good friends work on Spitting Image so I'm not keen to have a go at it but wtf is this? Depicting the female politician utilising her "big vag" and inviting ppl to milk her"big tits". This is a female politician who has incidentally been subject to rape and death threats…"
In the sketch Starmer and Phillips are seen intervening in the theft of a scooter in an alleyway late at night. Writer Mollie Goodfellow tweeted: "The optics of people interrupting a crime at night after the last week and then including overtly grim sexualised "joke" references is a bit, uhhhh"
Watch the Spitting Image Keir Starmer, Jess Phillips sketch below.
Picture: Avalon