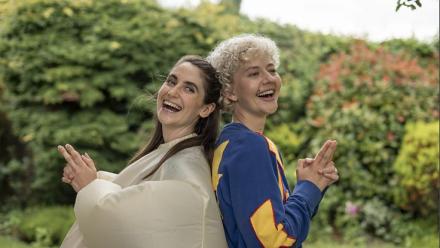 Hit show Britney, which tells the story of how Charly Clive dealt with being diagnosed with a brain tumour, has been adapted for television. Britney is released by BBC Three on Tuesday, November 30.
Britney was the name that Clive and her best friend, double act partner and co-star Ellen Robertson called the brain tumour. Talking to The i Robertson said: ""We didn't want to keep saying brain tumour. It's a mood killer. We definitely knew it needed a name," explains Ellen."
Britney, BBC Three, Tuesday, November 30.
Read more about the stars hereWatch a clip from Britney also featuring Omid Djalili below.