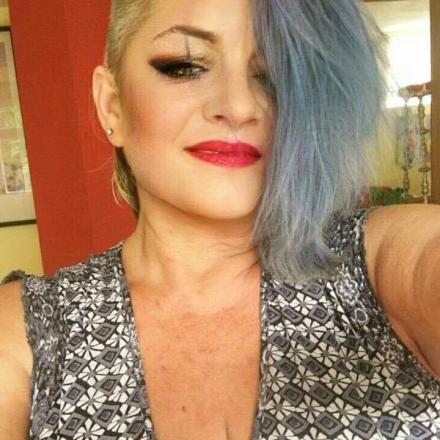 The London comedy circuit has been shocked by the devastating news that Emma Emslie has died.
Emslie, along with her husband Ron, was a lifelong supporter of the comedy scene. Most famously they ran the East Dulwich Comedy Club above the East Dulwich Tavern for many years (initially Janet Prince was artistic director – Mr Janet Prince, improviser extraordinaire Stephen Frost, often performed there and hosted their legendary pub quiz).
The club, originally known at Upstairs at the EDT, opened in 1988 and pretty much gave breaks to all the comedians from the 1980s/1990s who are now household names and TV regulars, from Jo Brand, Mark Lamarr, Bill Bailey, Mark Thomas, Jenny Eclair, Alan Davies, Harry Hill, Graham Norton to Stewart Lee to Eddie Izzard.
As a local I went regularly. It was the club where I first saw Sean Lock around 1995. Micky Flanagan lived nearby and cut his teeth there. I can recall long queues snaking down Lordship Lane when Eddie Izzard did his intimate warm-up gigs there before one of his West End runs.
After moving to various different locations as the area became gentrified in the 1990s Emma and Ron eventually took over The Hob, not too far away in Forest Hill. While they were based there Daniel Kitson regularly gigged at the venue, doing both stand-up sets and try-outs for his more theatrical monologues.
Eventually the couple moved to the Kent coast but were still involved in comedy, booking acts for the Whitstable Comedy Club.
Tributes have been flooding in on social media from stunned comedians. Comedian Charmian Hughes, a south London local, wrote on social media: "So heartbroken at the loss of lovely brilliant Emma Emslie - co founder of the brilliant EDT Comedy Club and The Hob, friend and nurturer to comedians and audiences, encourager of new talent - adored by comedians who loyally played her clubs even after finding fame and fortune, (Michael McIntyre, Daniel Kitson, and many more). She was one of the reasons we moved to the area, our children were similar ages and she introduced us to new friends and activities (ballet-Fiona) and we spent Millenium Eve with her and family, our children asleep on sofas and in prams, while fireworks sparkled out on the horizon.
She and Ron were heroic in their running of The Hob, but at the mercy of cutthroat pub overlords bleeding them dry though they worked to the bone. They moved to Kent, but we saw her at festivals and I hoped to meet up when we were in Ramsgate this summer but we missed each other. Don't miss each other folks, push it, make it happen. RIP Sweet Emma and love to Ollie, Sam, Ron, Harry and all who love you xxxx"
Comedian Simon Bligh wrote on Facebook: "Shocked to hear the news that my old South London comedy friend Emma Emslie has passed away. Always supportive, always fun and always ran great gigs. East Dulwich Tarven was my local pub, gig and refuge for 10 years or so. Real community place for me, Boothby, Charmian, Martin ,Bowditch and all the South East London Comics etc . Emma , Steve and Janet Prince the warmest ( and funist) of friends we could all wish for. Trevor Neal and Simon Hickson you remember those nights yes . RIP my friend xxx"
Stefano Paolini added: "Was on my way home when I saw that Emma Emslie has passed away. I've stopped off at Forest Hill looking at the venue that was The Hob when Emma and Ron ran it. It was one of my favourite places to work, not just because of the brilliant gig, but the wonderful Emma at the door and Ron on sound. Truly saddened by this news, typing with a tear in my eye. Rest in peace Emma, my thoughts are with you and the family. Xx"
Richard Morton wrote: "Very sad to hear that the lovely Emma Emslie has died. It's over 30 years since Emma and her husband Ron first booked me for their fab gigs at the East Dulwich Tavern then later at The Hob, Forest Gate. Emma was always very encouraging and supportive - a joy to be with. Sending love and condolences to Ron and the family, she will be much missed X"
Emma Emslie died on Wednesday night. The cause of death has not been made public. 
Picture: Facebook