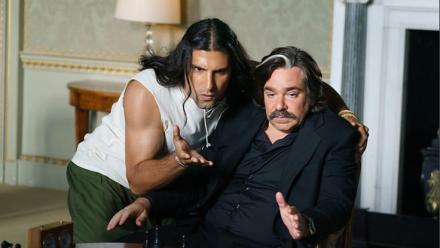 Steven Toast (Matt Berry), actor, voice-over artist, and legend of the London theatrical scene, has reached PEAK ANGER. After a final, very violent, confrontation with his old nemesis Ray Purchase (Harry Peacock), he decides to head off for a new life in the US of A, where he has been promised a 'leading role' in a major Hollywood franchise movie.
On the road to making it big in America he meets an extremely angry director, becomes a success in a soap opera playing a doctor, bites off the ear of a Hollywood A-lister, and gets lost in the desert… he may be out of London, but he's never out of bad luck.
Toast of Tinseltown, Tuesday 4th January at 10pm on BBC Two and BBC iPlayer.
All three series of Toast of London are availble to stream now on BBC iPlayer.
Watch the Toast of Tinseltown trailer below