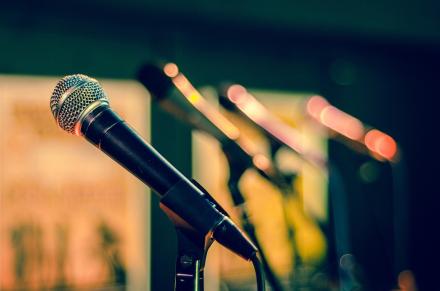 Earlier this week I was checking my diary to see what comedy gigs were coming up later this month. Before Christmas a lot of shows had been cancelled or postponed but January still looked pretty busy so I was very excited about the prospect of seeing some top quality stand-up.
But then I contacted some venues to arrange to tickets and found that it was not so busy after all. A big show this weekend from a visiting American podcaster had been postponed. And a run starting on Tuesday the I was eagerly anticipating is having to be rescheduled. 
At the end of January the Vault Festival was supposed to start in London. The organisers recently took the difficult decision to cancel this year's event.
I have seen lots of theatre shows postponed due to one of the cast members being ill, but I was hoping that as comedy productions involve less people the chances of somebody having to pull out was lower. But it is not easy to predict. You can bet on a lot of things on websites such as VideoSlots review, but one of the things you cannot bet on is whether a show will have to be postponed.
I love live comedy. In the past I would work out my diary a month in advance and nothing would change. But it's clear that the world live performance is changing. I went to a major gig a few weeks ago and while the ticket agencies said that the show was sold out there were plenty of seats available on the night, allowing me to stretch my legs and social distance.
It seems that some people changed their minds about going to gigs around Christmas.
But at least there are proper comedy gigs now. In summer 2020 the only gigs I attended were drive-in comedy gigs where I had to sit in my car and listen to the show through speakers. It was better than no live comedy at all but it was a long way from being perfect.
So now it looks like I'd better get used to not knowing if a comedy show is going to take place until the comedian actually walks onstage. And if a comedian sees an empty row of seats in the crowd their ego is going to have to get used to it. It may not mean that the gig hasn't sold out, it may well mean that some people are too poorly to attend.
As I said, the comedy world has changed in the last two years. The one good thing is that there are still people out there who want to make us laugh. And there are still plenty of us who want to go to their shows and laugh – even if we have to check with the venue that they are still on right up to the moment we leave the house. 
sponsored post