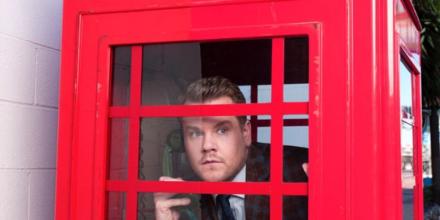 James Corden is to leave The Late Late Show next year.
He made the shock announcement on the show which aired in America last night. He said:  "I never saw it as my final destination and I never want this show to overstay its welcome in any way, I always want to love making it and I really think in a year from now that will be a good time to move on and see what else might be out there...We are all determined to make this the best year we have ever had..." 
Corden has made an impact since presenting the show, particularly with the Carpool Karaoke segment which has regularly gone viral. The search will now be on for a replacement. The previous host also came from this side of the Atlantic, it was Scotland-born Craig Ferguson.
Corden has been a success but has also come in for criticism from people who are not fans and have been surprised at the Gavin & Stacey star's Stateside rise. He also hosted the Friends union and has appeared in numerous films in recent years.
As well as finding fame on Gavin & Stacey he was also a big stage success as the star of One Man, Two Guv'nors in London and on Broadway
Watch James Corden make the announcement below