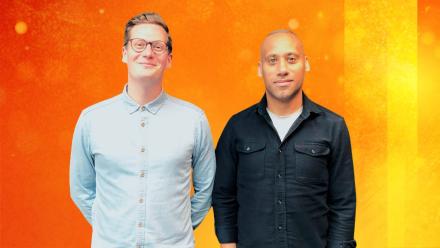 Welsh comedians Robin Morgan and Leroy Brito are to present a BBC Radio Wales show on Saturday afternoons.
The comics will follow in the footsteps of Rhod Gilbert and Kiri Pritchard McLean, and have been given the 5-7pm slot over the Summer.
Robin said: "We'd usually be spending our Saturday afternoons on one of the UK's motorways enroute to a gig, so considering the cost of petrol I'm thrilled to be in a radio studio instead."
Leroy said: "I'm really excited to get stuck into this show with Robin – we've known each other for 10 years so it's about time we monetised our friendship."
Both comics have worked with the station before, with various sitcoms and stand-up specials.
Robin and Leroy host their first show on BBC Radio Wales on Saturday 14th May at 5pm.