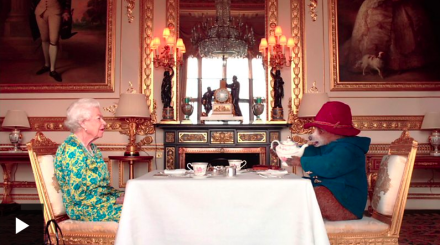 The Queen teamed up with Paddington Bear to kick off the Platinum Jubilee Concert on Saturday night.
Viewers singled it out as one of the highlights of the show, suggesting it was even better than the Queen's performance alongside Daniel Craig/James Bond for the Olympic opening in 2012.
Some even suggested that there was a political subtext, wth the Queen welcoming a refugee - Peruvian Paddington– into her home.
Watch the Queen And Paddington below