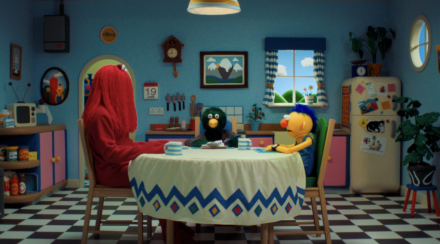 Everybody is talking about Don't Hug Me I'm Scared and if they aren't they soon will be.
The YouTube genre-blending phenomenon will launch on Channel 4 in September this year.
Blink Industries' part-educational programming, part-existential nightmare, 'Don't Hug Me I'm Scared' is a mixed-media trip that moves from kids-show pastiche to fever-dream horror, as the teaser below shows.
The cult YouTube show has been viewed over a quarter of a billion times. The Channel 4 series will follow Red Guy, Yellow Guy and Duck as they continue their disastrous learning journey. This puppet musical extravaganza is helmed by original creators Becky Sloan, Joseph Pelling & Baker Terry.
Watch the Don't Hug Me I'm Scared trailer below