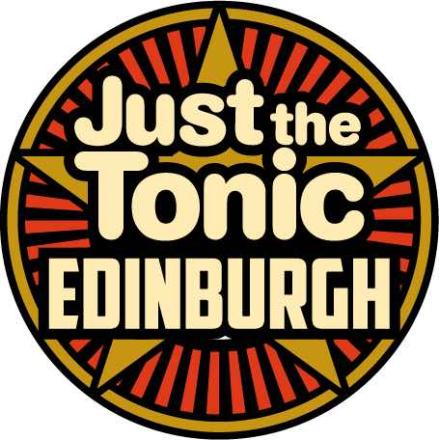 Just The Tonic have announced that they are teaming up with the the big four venues at the Fringe this year - Assembly Rooms, Pleasance, Underbelly and Gilded Balloon for the very first time with their ticket and brochure platform www.edfest.com 
This follows the announcement that one of their venues The Tron will be a venue of purely female stand-ups – the first venue in the history of the Edinburgh Fringe to do this.  These include Northern Powehouse that is Nina Gilligan 'Late Developer', maverick American Abigoliah Schamaun 'Legally Cheeky', Canadian Academy award-nominated actress and comedian Aliya Kanani, Eryn Tett and Aideen McQueen add some off the wall humour.
Just The Tonic Edinburgh comes back in 2022 with a stronger line up, bigger venues and more laughter than ever before with over 175 shows in 19 venues over 8 spaces. They have some of the biggest names in comedy that include Daniel Sloss, Craig Hill, Tom Stade, John Robins and Jimeoin but also still to their remit of bringing the best of new comedy to Edinburgh. With over 175 shows to choose from, with a reputation for breaking some of the best shows we are really proud to be back at the fringe for another year, at what looks likely to be our best year
Darrell Martin - Director of Just the Tonic said: Just the Tonic are pleased to be joining the Edfest.com for 2022. After 2 years of going through a pandemic and the resultant effect on Edfringe 2020 and 2021, it is good to team up with other operators to help spread the word about all of our great shows. Although we are all part of the same amazing arts festival there is natural friendly rivalry. But these 2 years of trying to work through things for the good of the whole has made us more aware of how the Fringe eco system depends on all the working parts. This working team is a positive to come out of COVID and Just the Tonic's hope is that it by being together we can help retain the whole. 
Just the Tonic is a highly independent comedy producer that has grown over the last 20 years from it's director compering Big Value Comedy Shows in 1999 to now running 8 venues, with 19 spaces, 4 independent bars and over 175 shows. Started as a scrappy Sunday Night comedy club in 1994, they are pleased to still be operating and helping make people laugh and shape the future of comedy.
https://www.justthetonic.com/edinburgh-festival/