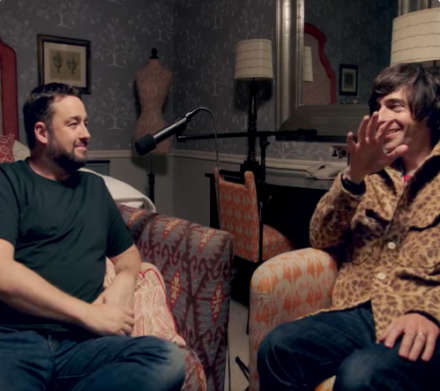 Jason Manford tells Danny Robins about a spine-chilling encounter he experienced in the West End in the summer special edition of Radio 4's Uncanny.
It's 2012 and Jason Manford is treading the boards at London's Adelphi Theatre in the role of Italian barber Adolfo Pirelli in the music Sweeney Todd. Each night his character meets a murderous end, Manford retires to his dressing room and makes a call to his family. It's here that he discovers he is sharing his dressing room with unexpected and other-worldly company…
To find out more lwatch this 3 minute video clip or listen to it as part of the Uncanny Summer Specials on BBC Sounds - in which Danny Robins (creator of the award-winning series The Battersea Poltergeist and writer of Olivier-nominated West End hit 2:22 – A Ghost Story) investigates more bizarre and terrifying cases.
The Uncanny Summer Special featuring Jason Manford will also broadcast on Radio 4 on Friday 29 July at 23:30.