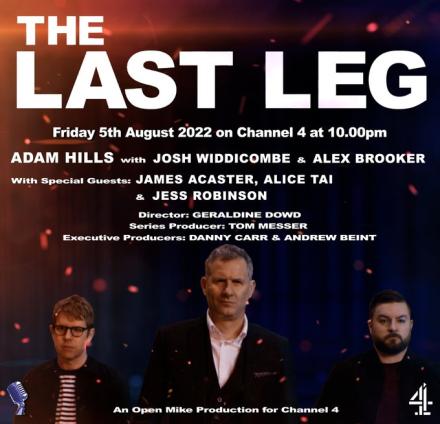 I don't know if you'll be watching The Last Leg this week but I definitely will. One of the guests is James Acaster who is one of my all-time favourite comedians.
Acaster has soared up my personal ranking in recent years. Particularly since his rightly acclaimed live show Cold Lasagne Hate Myself 1999, which was about break-ups, therapy, mental health, having a breakdown after appearing on Celebrity Bake Off and much more. You can still watch it online and I suggest you do. This is the show that includes his now famous take-down of "edgy" comedians.
Since then he has said in an interview that he was giving up stand-up but he has returned to the stage recently with a new show in which he invites audience members to heckle him. Expect a major tour at some point soon.
He also gave up social media a few years ago and has a book coming out about it. Not exactly a self-help book, but given Acaster's track record it will definitely be hilarious.
James Acaster's Guide to Quitting Social Media: Being the Best YOU You Can Be and Saving Yourself From Loneliness Vol 1 will be published by Headline this August in hardback, audio and e-book.  
Acaster says he "felt like he'd been born anew" when he quit social media and opted for "three-dimensional, real-life activities" instead, he found ways where he could "anonymously bully strangers, see photos of everyone's dogs, get invited to as many parties as possible, immediately know about all celebrity deaths, get public figures fired, argue with everybody about everything, and so much more without even owning a phone".
Oh, and did I mention he hosts a successful podcast with Ed Gamble - Off Menu? If you haven't heard it yet you really must give it a listen, if only to hear Acaster shout "Poppadoms or bread" at their celebrity guest when you least expect it.
The other guest joining Adam Hills, Alex Brooker and Josh Widdicombe is British paralympic swimmer Alice Tai, so expect plenty of chat about the Commonwealth Games currently taking place in Birmingham.
Plus laughs and impressions from Jess Robinson.
Plus more hashtag-related fun with #isitok
The Last Leg, Friday, August 5, 10pm, C4