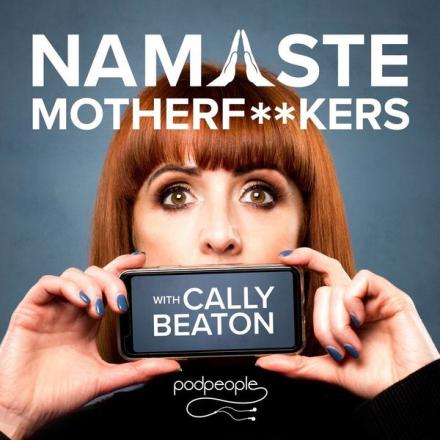 There has been a lot of talk in the past about TV stand-up shows tending to give breaks to young comedians, but Live at the Apollo is bucking the trend in its new series.
Cally Beaton is set to make her debut appearance on the Christmas Special of Live at The Apollo this December at the age of 53.
Beaton says:"When I started out, Apollo was the one to get. And it still is. It felt especially good to pop my Apollo cherry having got into stand-up a bit later than some, in my forties - with my 25-year-old son & 80-year-old Dad there to see it. A day when dreams were made. And I navigated the dry ice without my reading glasses." 
Cally is well known for being a natural storyteller, full of intelligent, distinctive and punchline-rich material. Her numerous TV appearances include being a regular on BBC2's QI and The Apprentice You're Fired, as well as Pointless Celebrities, Richard Osman's House of Games & The Blame Game. Radio credits include Radio 4's The Unbelievable Truth, The Museum of Curiosity & The Now Show, she is also a regular contributor on Radio 5 Live, Times Radio and BBC London.​
In 2021, she launched her weekly hit podcast Namaste Motherf**kers (pictured) that she writes and presents, the only podcast where the worlds of comedy, self-help and business collide. Ever wondered what it's like to be a national treasure? Or whether you can help yourself with self-help? If it's possible to get rich quick without being a dick? Or how many close family members have to die before you get a dog? With the help of celebrity guests and experts Cally gets to the stories you've never heard before - uncovering not your normal life lessons, but some big ones, nonetheless. Past guests have included Rosie Jones, Richard Osman and Seann Walsh. She is now working on a book, incorporating her own insights alongside the life hacks and confessions of her celebrity guests.
Beaton knows a thing or two about self-help, having helped herself out of a boardroom career to become a full-time comedian, just before a global pandemic. She held senior management positions at some of the world's biggest media companies. In her early career she headed up an independent TV production company that was bought by ITV and went on to be the youngest and only female member of the board. She left to set up an award-winning creative consultancy company, Road Trip Media, and went on to do a ten-year stint as Senior VP at the US studio giant ViacomCBS. There, Cally oversaw a multi-million-dollar budget for brands including Nickelodeon, MTV, Comedy Central and Paramount. If you want someone to blame for bringing South Park and SpongeBob SquarePants to the world, you need look no further.
It was while working for Comedy Central that Cally was nudged into the sphere of performance by none other than Joan Rivers and as a 45-year-old single parent, she first took to the stage. She quickly cemented her position as one of the most exciting and distinctive new stand-ups in the country, with her unflinching, acerbic and intelligent brand of comedy.
NAMASTE MOTHERF**KERS: https://auddy.co/shows/entertainment/namaste