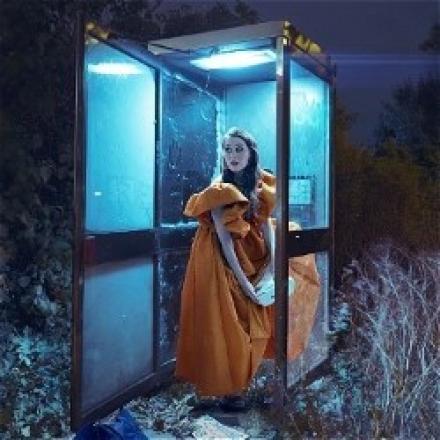 "What do you do?" It should be as easy question to answer. Not for Kirsty Mann though. Mann always wanted to be a doctor. She also always wanted to do comedy. Her solution was fiendishly simple. She decided to do both. Skeletons is her tale of how she cultivated two starkly different careers without telling any colleagues in either field.
It is never quite satisfyingly explained why she decided not to tell other medics about her stand-up gigs. Perhaps she feared it would hinder her career as an anaesthetist. But she would not have been the first to go from operating theatre to another kind of theatre. From Harry Hill to Adam Kay there have been countless crossovers in recent years.
Yet as she gradually reveals through a series of crisply acted out anecdotes, Mann chose to keep her double life to herself for a decade. This involved the kind of duplicity you'd be more likely to encounter in political chicanery or adulterous affairs. Friendship groups were kept apart, diaries had to be organised with military precision. 
There were points of course where her house of cards could have easily collapsed. On a comedy night out, for example, it was only a matter of time before there was an injury and the "is there a doctor in the house?" cry went out.
It is, of course, a situation ripe for humour as well as drama. Her acting agent put her up for a role in Holby City, but she could not say exactly how qualified she was for the part. Instead she had to suppress her years of medical training and play the audition as someone who did not know one end of a stethoscope from the other. 
Mann is a good storyteller with a strong story that relies more on acting than stand-up talent. She is particularly skilled at accents, portraying her upper crust friend and her accident prone showbiz mate with equal ease.
There are serious subplots too, such as her work during Covid, alongside lighter moments when she lays bare her biggest secret of all – her Harry Styles obsession. Ironic that this One Direction fan's life span off in two directions.
It is not all comedic and even when it is some of the gags do not quite land. But as Skeletons builds to the finale you hang in there waiting to find out precisely how things are resolved. It would probably make an excellent movie. And Mann would be perfect for the lead role.
Until August 27. Tickets here.
three stars