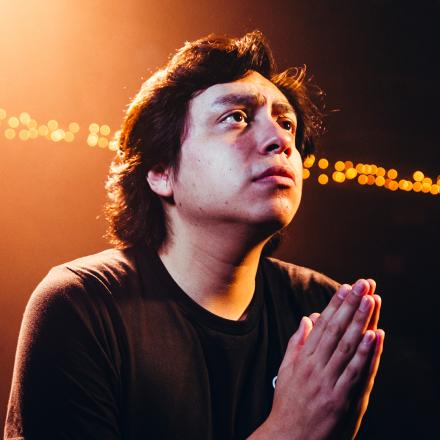 I was so shocked by Martin Urbano's material that it took me a few minutes to get my head around it. Was this an American version of Jerry Sadowitz, pushing the offensiveness envelope as far as it would go? Or was it a very subtle character act commenting on the nature of cancel culture.
Gradually I concluded that it was the latter, as Urbano – on the surface the epitome of the slick, smart, stylish American club comic gearing up for his next stand-up special – ran through most a taboo topic tick list in a show that purported to be part of his comeback tour after some unspecified #metoo incident. 
Much of the humour homed in on sexism and racism and paedophilia gags and was not for the fainthearted. there is always a slight concern with this kind of act that it can be misread – half the audience appreciate the nuance and what a comic like this is trying to do, half just like the ironic misogyny.
On the day I was there the predominantly male audience did get the gag but I did wonder if it always plays this way. Urbano is walking a very tricky comedy taboos tightrope. He certainly does it very well indeed and with total commitment and deserves his Edinburgh Comedy Award Best Newcomer nomination. 
Until August 27. Tickets here.
four stars