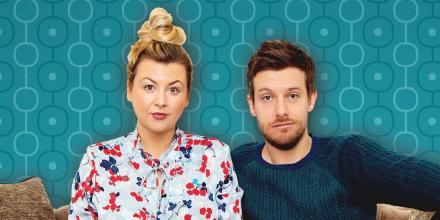 Comedian Chris Ramsey and his wife Rosie have a new child.
Rosie Ramsey announced the arrival of their son on her Instagram account. "Hi everyone.This is Rafe Ramsey. Born yesterday afternoon weighing 9lbs 1oz. He's absolutely wonderful and looks EXACTLY like his brother! like, it's uncanny! He's yet to meet Robin, so once we're all settled back at home I'll introduce him to you properly. Hope you're all ok xx"
Life goes though. Strictly Come Dancing star Chris Ramsey had an annoucement of his ownon Friday morning: "We might have just had a baby, but there is STILL a brand new episode of #ShaggedMarriedAnnoyed out today! Thanks for all the lovely messages and comments, really means the world. Rosie and Rafe are doing great and Robin is very excited to meet his little brother Big love x."
Listen to Chris Ramsey and Rosie Ramsey on Shagged, Married, Annoyed here.