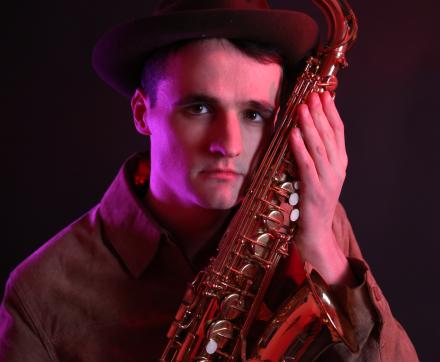 The Musical Comedy Awards are returning.
Since 2009 the MCA have helped to launch the likes of Abandoman, Rachel Parris, Mae Martin, Jay Foreman and Frisky & Mannish. If you enjoy acts that combine comedy with music such as Bill Bailey, Tim Minchin and Flight of the Conchords, you will love this show. Sponsored by WeGotTickets.
Having been pushed back a few times due to COVID-19, the 10 finalists from the 2020 competition will finally have the chance to compete for the prestigious musical comedy crown this June. Alongside a small and socially-distanced live audience, NextUp Comedy aka the Netflix of live comedy will be live at the Bloomsbury filming the final from multiple angles, giving viewers at home the chance to enjoy the 12th MCA final from the comfort of their own home and also vote online for their Audience Favourite. 
This year's finalists are Stepdads, Chris Rio, Amy Webber, Shelf, Bennet Kavanagh, 2MouthedMen, Canadians in Space, Alexander MacKeith, Jamie Finn and Tom Taylor.
Read more about the ten finalists here.
Best Newcomers, Best Friends Cabaret will also be performing live. The show will be compered by the MCA's resident MC, Nick Horseman.

The headliner for our 12th final will be MCA alumni and one of Chortle's appointed Legends of Lockdown, Archie Henderson aka Jazz Emu (pictured). 
Since being awarded the MCA 2018 Runner-Up, Archie has released an album of comedy funk songs as Jazz Emu (over 400k listeners across all platforms) and co-created a Twitter thread with Adrian Gray titled 'Best Song of Every Decade', which has racked up over 3 million views and featured as an official 'Twitter moment'. His videos are downright hilarious and breathtakingly original.
WeGotTickets 2020 Musical Comedy Awards Grand Final
Produced by Musical Comedy Awards 
June 12th, 7.30pm
Bloomsbury Theatre, Live-Stream via NextUp Comedy
Tickets at www.wegottickets.com/musicalcomedyawards